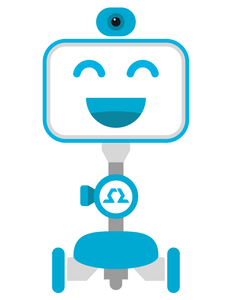 Each Ohmni comes with its hardware and software warrantied for 1 year from date of shipment. Within 30 days of purchasing a new Ohmni, you can also purchase an Extended Warranty to cover your robot and included accessories for a total of 3 years from the date of shipment. 

If a hardware failure is diagnosed out of the box (DOA), the failed unit will be exchanged for a new robot or accessory.
If a failure is diagnosed after the robot has been in operation, a replacement part and instructions will be supplied or if the failure is not field replaceable, the buyer returns the failed unit to the factory for repair.
Software problems will be rectified with a software update pushed to the robot.
Not covered: Damage due to misuse or mishandling including driving down stairs, riding on the robot, liquid spills, misused power cables, falls, etc.
Please note that the Custom Ohmni Robot, Ohmni Developer Edition, Custom Ohmni Developer Edition, and robots with an Ohmni Developer License are excluded from coverage by Extended Warranty. If an Ohmni Developer License is purchased for a robot under an existing Extended Warranty plan, the plan will be voided.